full name
kennedi danielle caulfield
nickname(s)
edie, kenny, eds/eeds, ken
birthdate / age
october 31, 1982 / 34
sun sign
scorpio
place of birth
modesto, california
present location
seattle, washington
relationship status
married to ginsberg (8/30/16)
occupation
musician, artist
aim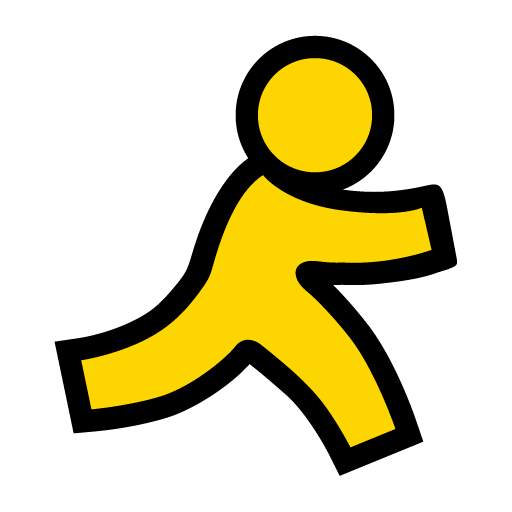 mockenjay
personality type
INFP-T
education
art and music degree from university of the arts london
In the middle of Autumn, Halloween to be exact, came a complete tornado of a human being into the world. Born to Barbara and Roger Caulfield, a real estate saleswoman and an engineer for some large scale company in California, the couple embraced their firstborn and straight away it seemed that Kennedi felt a connection most with her father. Quickly she became daddy's little girl, snubbing her mother more often than she probably should have which caused a rift in their relationship. While she grew up, becoming quickly introverted and socially awkward to an almost alarming degree, music and arts seemed to interest her the most in life. Bright colors, music and the familiar sounds comforted her while she began experiencing things she could not understand as a child wouldn't be able to, voices and odd things only she seemed to see. While her parents chalked it up to a child's imagination, they prepared to have another child and would bring in a new member of the family soon after, a little brother who automatically became the center of her universe. From the moment he was born, Edie seemed to always want to take care of him, to hang out with him and even often cried because she didn't want him to grow up and be sad.
As she grew older, becoming a young adult brought on a whole slew of problems her parents weren't expecting. It became fairly evident that something was seriously wrong with their daughter, she secluded herself and refused to speak for years, between the ages of ten to fourteen. This posed alarm in both her mother and father, who decided therapy and doctors might know what caused this behavior. Once she began attending therapy and doctors appointments regularly, only a month in was it diagnosed to her parents that she was suffering from schizophrenia. Being a fourteen year old girl discovering the name and proper terms of what was wrong with you felt bittersweet, she seemed to channel everything into music and artwork. Her paintings became more focused on the things she saw and the words she heard, the music she wrote was therapeutic in a way, quickly becoming the main thing she would focus on. Grades dropped, she only passed by the skin of her teeth and stumbled through graduating, skipping the actual graduation for fear of being teased.
Once Edie graduated from high school, already being on a cocktail of medications all the time, her first band broke up and she took an art scholarship in London. Studying abroad seemed to light up her eyes the moment it was proposed, she begged her parents relentlessly for months until they agreed to allow this for her own personal growth and because she seemed to want it so badly. Continuing on a painting-based scholarship, she also participated in music classes and learned a lot in this period of time between piano to violin, honing in on her self taught guitar lessons in a more professional zone. College seemed to force Edie to come out of her shell a bit, she was prompted by other students and even a professor to be social even if it felt scary, which seemed to help the more comfortable she felt around these people. One person in particular had a significant influence on her life and who she became later on in life, the one she believed to be the love of her life, the one who changed a lot of things about her. After six months, they decided to start dating, continuing through the rest of her years spent in college until the day it was determined she would have to return to California or gain citizenship to England. To be with him, she decided to become an English citizen, moving in with him quickly and getting a part time job working at a little diner in the morning, mostly serving coffee to old people who seemed to hate her automatically but it seemed to be worth it.
Despite how connected Edie felt to him, their relationship had it's own negative sides of course, he often teased her for certain things she did due to her illness, the way she would talk out loud to herself or he would ridicule her for being sick. On top of the mental and emotional abuse, there were times she had to sport a black eye or split lip thanks to a fight they had, which left her feeling vulnerable and afraid for her life. Soon after she wanted to leave, they discovered she was pregnant, instead of leaving she decided to stay with him in hopes the baby would alter his behavior to be a better parent. It didn't, he remained the same and she quickly grew anxious and even more scared, convinced by her younger brother to return home to the family house for the duration of her pregnancy. Doing just that, she convinced her boyfriend to move with her and the couple set off for California before travel became impossible for Edie. While things seemed to be getting better, he quit drinking and stopped abusing her so much, a very strange thing happened that would change their lives forever - a couple weeks before her due date, she went into early labor, unfortunately losing the child as a stillborn. Two weeks later, he packed up one night and left, presumably back home to England.
After the loss of her daughter, now ex-boyfriend and more or less being abandoned in California, she decided to stay because the thought of being on her own in a time like that seemed impossible. While she was a social drug and alcohol user before she became pregnant, quitting up until the moment she was released from the hospital, instantaneously drinking herself to sleep most nights, if she could sleep that is. Edie felt particularly guilty, as if she had some undeniable part in the death of her own child, convincing herself that the world would be better off without her, she attempted to overdose on heroin when she was 25 years old. Convincing herself and everybody around her that it was accidental, she slipped through with a slap on the wrist and a disappointed but still judgemental family pushing her out of the picture. The split between her parents grew, while the only person she could seemingly speak to at all who didn't judge was her younger brother. He always understood, helped comfort her and knew how to handle her better than most ever tried to learn.
While coping with the loss seemed impossible, she dragged the guilt around with her for a long time, becoming a drug addict in some attempt to numb the pain. Realizing that while she was on drugs, she didn't experience the symptoms of her schizophrenia nearly as intensely, it seemed to dull the intense feelings and voices. This became her coping mechanism, she forgot to eat and often didn't drink anything besides alcohol on top of taking drugs whenever she could. These years became a blur, times she would often forget about later, taking up random jobs and getting into trouble in and outside of California, going on road trips, touring for months on end. Life seemed to get away from her, years went by and suddenly she woke up one day asking herself what she was doing, why she was slowly killing herself and torturing her family all the same. Inspired by another particular force of nature and an accidental overdose this time, Edie was given the alternative to sit in jail or attend rehab. With the obvious choice being slapped across her face, she decided to participate in an out-patient rehab program set to move her back into her parents home so she could live in a familiar environment, she would go to the rehab center daily until the allotted time was finished. After this was completed, it seemed that she really did want to change, she didn't want to do drugs and waste whatever part of her life she had left.
Things seemed to calm down briefly, trying to readjust to everything again when she discovered at a regular doctors appointment that she was pregnant again, this time with the person she knew would be her forever love. It was bittersweet, knowing the timing was off and felt bad, it seemed like a little glimmer of light and hope in the darkness, something she could grasp onto more. The fear and worry quickly melted into joy and excitement, the promise of a new child seemed to give her a new sort of life, something to stay sober for if she didn't already have a perfect reason before. Of course, as her age and the fact she'd already lost a child in the past crept up, mere days later she suffered an early miscarriage, losing her second child before even knowing much about it. This blow hit her hard, sometimes she still snaps into a bit of a guilt ridden depression over the loss, for the most part she's more prone to just not talk about it and try her best to move on with life, as best as she possibly can.
Once she seemed to be healing a little better, with no help from her mother, who still refused to make the best out of an attempted relationship with Edie, the idea to move was prompted by her new husband once she returned home from a month long tour. Of course the idea set off in motion a whole slew of excited thoughts, Edie felt like maybe getting away from the state that held so many bad memories for them both could help heal their relationship as well as themselves. Since the move, she's simply been readjusting from suburban living to being in the city, still making music and art all the time, trying her best to heal and make a new life for herself and her husband.
t

i

d

b

i

t

s

▸

started a two piece band called '' in 2007 that sounds like , around that same time she got together another band - a four piece group called 'horehound' that sounds like the dead weather



▸

obsessed with leather jackets, leopard print, boots, denim vests, hoodies, lapel pins, dogs & coffee



▸

has a ten year old dog named nico, an eight year old dog named lou, a black lab pup named cash and a seven year old service dog named sid. all of which were adopted from shelters



▸

growing up she wanted to become a criminal psychologist or homicide detective



▸

has a troublesome relationship woth the law. edie has been arrested twice, once for possession when she was 25 and again for a drunk and disorderly when she was 33



▸

halloween is her favorite holiday, she loves to dress up!



▸

prefers rainy weather, loves thunder storms and absolutely hates everything about the heat and sun



▸

some of her favorite music includes: joy division, pj harvey, slayer, deftones, sonic youth, the velvet underground, talking heads, tool, ministry, the white stripes, fugazi & them crooked vultures but her taste varies



▸

always carrying a notebook with her throughout the day to keep her hands busy



▸

has an angel tattooed on her upper right arm, stars on her left wrist, the date 02.14.2002 on her left hand, a j under her inner right elbow, a tiny heart on her right palm as well as a small matching tooth tattoo on her right arm



▸

drink of choice is straight whiskey, jameson or jack daniel's. non-alcoholic choice is lemon water or raspberry tea



▸

anything paranormal, horror related or generally fucking creepy/gross - she lives for that shit



▸

an introverted observer to the highest degree, doesn't prefer many social situations and often becomes the biggest wallflower when there are many people around her at once. feels much more comfortable with smaller groups of people



▸

severe schizophrenic, riddled with anxieties, suffers from depression on top of her raging oral fixation problem - always chewing on her lips, straws, chainsmoking, etc.



▸

self taught skateboarder since age eight, she doesn't ride as much since she got her drivers license but she rides still when she's bored



▸

almost constantly listening to music, humming, singing a song stuck in her head or drumming her hands on things



▸

drives a 2013 dodge challenger - it's the only big purchase she's ever made in her life and the car itself is quite literally her baby



▸

considered "legally blind" by every eye doctor she's been to - she wears contacts 99% of the time, broke her glasses ten years ago and only just recently had them replaced.



▸

her first "crush" and the man she loves the most next to her husband is jello biafra, which could also be rivaled with her love for lou reed



▸

gets random nosebleeds when she's either way too hot or extremely upset/stressed out



▸

loves all types of horror movies, struggles to follow a lot of movies and tv shows generally



▸

gave up the idea of having a well paying job to keep her life steady years ago, tries her best to get by with her art and music



▸

favorite animal is the leopard or panther, jungle cats in general fascinate her along with bats and reptiles too
p
e
r
s
o
n
a
l
i
t
y
Edie's personality type is classified under the INFP-T type which makes her idealistic, open-minded, very creative, passionate, energetic and dedicated. On the flip side, it also means she's quite impractical, too idealistic at times, difficult to get to know and too altruistic.
Falling under the zodiac sign of Scorpio, which constitutes to most of her actions and behaviors. This helps to make her more focused, balanced, ambitious, as well as intuitive. On the not so positive spectrum it also means she can be quite jealous, secretive and also gives her a rather fair indulgence in drugs, sex and self-destruction.